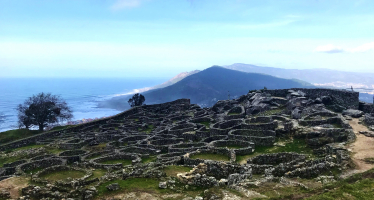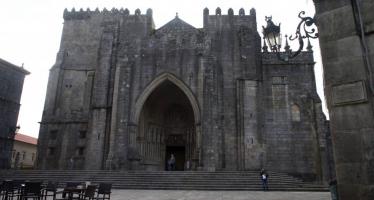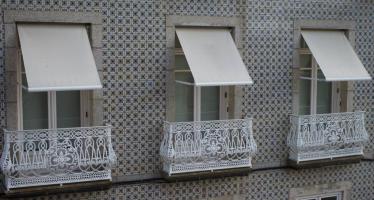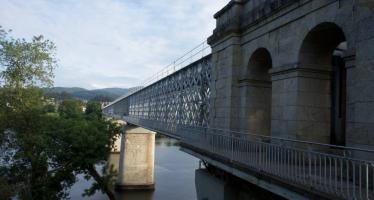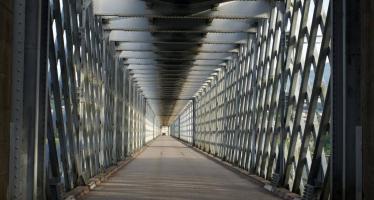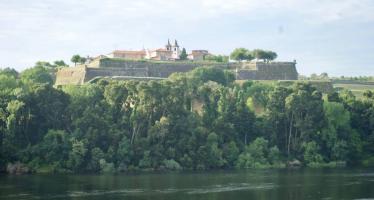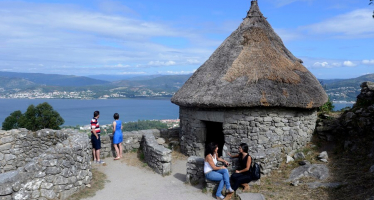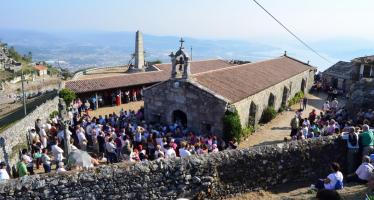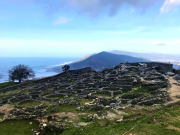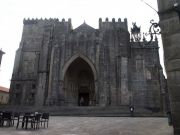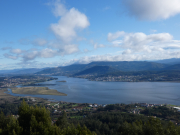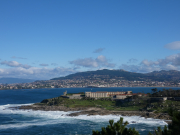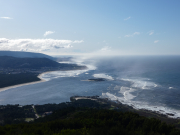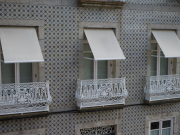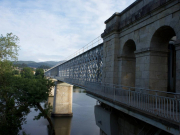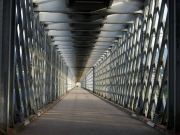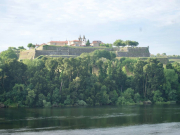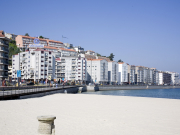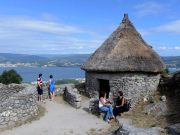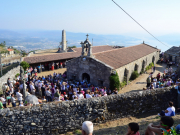 Description
Private Tour to Portugal & Southern Galicia
With this excursion we propose you to visit the south of Galicia, on the banks of the river Miño, which is the one that separates our community from the neighbouring country, Portugal. This beautiful excursion will take you through valleys full of vineyards, the Rosal area; to discover the fortresses that defended the territory; the castro of Santa Tegra and its precious natural viewpoint to the Atlantic and we will border the Atlantic to enjoy its imposing force until arriving at the always majestic Baiona.
The first stop is the gateway to Galicia from the south, Tui, whose imposing cathedral reminds us that once also served as a defensive point, to protect themselves from enemies, who in the end, became friends. Only a couple of kilometres separate Tui from the Portuguese border, which can be crossed easily to reach Valença do Minho, a border enclave of historical-artistic interest and at the same time a large bazaar.
After having crossed the border again, we will enter the area of O Rosal, where we will see the vineyards that give shape to the wine of O Rosal, framed in the D. O. Rías Baixas to reach the fishing village of A Guarda, which treasures in its vicinity one of the most spectacular points of our region, the mount of Santa Tegra in addition to its viewpoint of very wide horizon, has one of the best preserved and most spectacular castros in Galicia.
Finally we will stop at the stately Baiona, adorned by the boats of its marina and guarded by the Castle of Monterreal (12th century), the current Parador de Turismo.
Come with us and find it out!
What is included?
You can see a summary of the services included in the package
- Tour by van with a maximun of 7 peope.
- Oficial guide/driver during the whole day.
- Explanations at every stop of the itinerary.
- VAT
*Monument tickets are NOT included on the price.*
Itinerary
Santiago > Tui > Valença do Minho > A Guarda > Monte Santa Tegra > Baiona > Santiago

Useful information
- Minimum of participants: 1
- Maximum of participants: 7
- The trip is taylor made so we can adapt the program to your preferences.
- Meeting point: At your accommodation
- Recommended departure time: 9 - 9.30 h to return around 18.30 - 19.00h
Optional services
- Lunch on tour, we have concerted with some restaurants, just let us know your budget.
- Possibility of spend a night on the destination.
- Languages of the tour: Spanish and English. Possibility of other languages under request
- Departures are allways fron Santiago, the extra cost for departure from other city (inside Galicia) is 50€