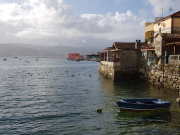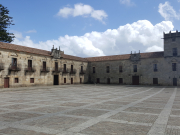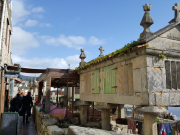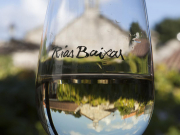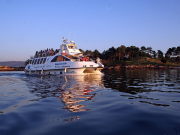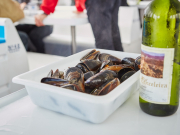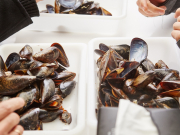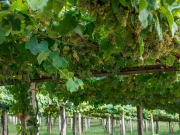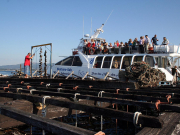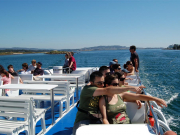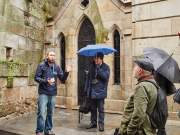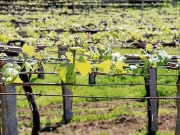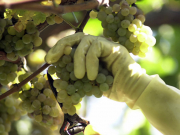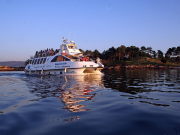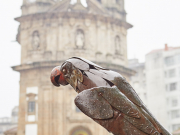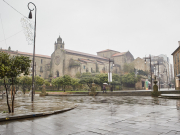 Description
One day Tour to Rías Baixas with boat trip
This excursion will be marked by the long seafaring tradition of Galicia. We propose you to know the Rías Baixas and the region of O Salnés, understanding a little more the culture of Galicia. Drinking from its sea, its landscape and the customs of these towns bathed by the Atlantic.
Visit the monumental city of Pontevedra to continue along the Pontevedra Estuary towards Combarro, a picturesque town where there are them, full of granaries and houses almost hanging over the sea. After getting lost in the streets of this fishing village, we continue to O Grove, the seafood capital, where a pleasant catamaran ride along the Arousa Estuary with mussels tasting on board will be waiting for us.
To end this pleasant trip we will arrive in Cambados, world famous town for its Albariño wine.
Do not miss it!
What is include?
You can see a summary of the services included in the package
Transfer by coach or a van type wagon depending on the number of people confirmed.
Guide – driver spanish and english speaking during the whole tour.
Detailed explanation at any of the stops in the itinerary.
Catamarán and tasting a local mussels and wine. (1:20h approx.)
VAT.
The price NOT includes:
Lunch.
Monument tickets non specified in the tour.
Itinerary
Santiago
Pontevedra
Combarro
O Grove (boat trip with wine and mussels tasting on board)

Cambados
Santiago
Usefull information
Schedule and pick up points:

08.40 h - Outskirts of the city. Palacio de congresos (next to the flags)
08.45 h - People from Seminario Menor, just in front of Midas
09.00 h - City center. C/Senra, nº 14 (next to bakery Miguez)
The meeting should be 10 minutes before the departure at each point.
Approximate return: Between 18.30h and 19.00 h
Languages: English and Spanish (guide). Possibility of having the tour on other languages under request and with a minimum of 5 people.
--
*** Advance sale offer ***
Book your excursion at the best price! Price valid for reservations before 30/04/2022 and valid for all regular departures in 2022 season.
Price: € 45 per person
Advance sale price: 29,99 € per perrson for bookings until 30/04/2022
Optional services
Possibility of pick up at hotels that are far away from the stops on request.
Possibility to make the trip in other languages (German, Italian, French and Japanese), under request and for a minimum of 5 people.
Private service : ask us the price.
Prices
Single room: 29.99 €
Double room: 29.99 €
Children (2 a 12 años) / Single room: 29.99 €
Children (2 a 12 años) / Double room: 29.99 €