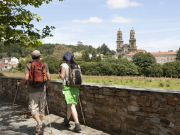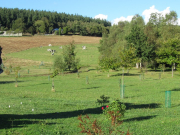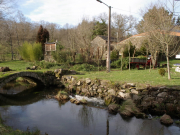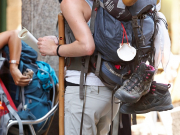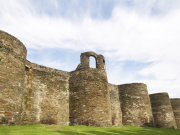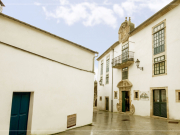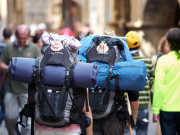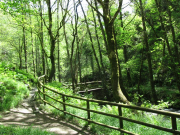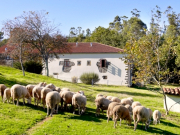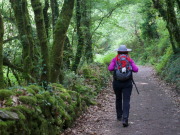 Description
Bono Iacobus Primitive Way
With the BONO IACOBUS you can go through the stages of the Primitive Way and enjoy a wonderful landscape staying in rural houses. The Primitive Way owes its name to being the first Jacobean itinerary which is recorded.
Welcome to the North! The road to Santiago was a complicated journey full of dangers for the first pilgrims. Those devotees who left the old kingdom of Asturias had to face bandits, diseases, weather and, occasionally, wild animals. The Bono Iacobus invites you to get to know the Green Spain and its most ambitious Camino de Santiago: we cross forests, mountains, rivers, streams, valleys, fields of cultivation and small villages, with an eye on Compostela and with the rest of the best rural houses. One of the advantages of accommodation in the Bono Iacobus is that we always look for the best rural houses in the regions. You will enjoy a family treatment and the best breakfast and dinner. In addition, if the house was not at the end of the stage, we will take you to the accommodation. Each stage of the Bono Iacobus is about twenty-five kilometers on average, so when you finish it is best to rest to face the next day.
What is included?
You can see a summary of the services included in the package
5 nights in rural accommodation.
4 nights in Half board (breakfast and dinner)
1 night in bed & breakfast in Lugo
Transfer from the end of the stage to the accommodation (if it is necessary).
Basic travel insurance.
VAT.
Itinerary
Day 1: Stage1 "A Fonsagrada - O Cádavo" (26 km)
Dinner and accommodation in a rural house.

Day 2: Stage 2 "O Cádavo - Lugo" (31 km)
Accommodation in pazo/hotel.

Day 3: Stage 3 "Lugo - Ferreira" (27.2 km)
Dinner and accommodation in a rural house.

Day 4: Stage 4 "Ferreira - A Castañeda" (28.2 km)
Dinner and accommodation in a rural house.

Day 5: Stage 5 "A Castañeda - O Empalme" (21.3 km)
Dinner and accommodation in a rural house.

Day 6: Stage 6 "O Empalme - Santiago de Compostela" (23.2 km)
* The length of the stages is approximate. The end of the stage may be altered due to the location of the accommodation and the transfer points to them.


Useful information
*Rural accomodations' double rooms are not garanteed to have two beds.*
*Reservation requests must be made at least 14 days before the start of the pilgrimage.*
*It can be purchased the whole year except in the month of August and Easter.*
Optional services
Extra nights in A Fonsagrada and / or Santiago de Compostela.
Private transfer to the beginning of the pilgrimage.
Luggage transfer service.
One day trips (regular or private) to Finisterre, Rías Baixas, Ribeira Sacra...etc., guided tour to Santiago de Compostela...etc.
Optional insurance.
Note: If you want to hire any of these services, include it at the request, in the observations field.
Prices
Single room: 670.00 €
Double room: 980.00 €